The Institute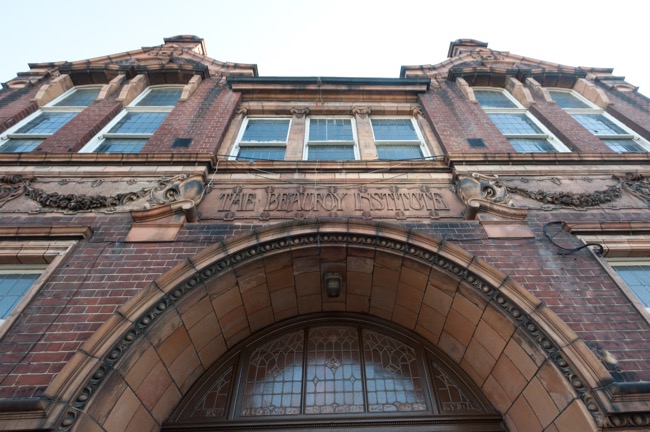 The Beaufoy Institute has had a distinguished and interesting history. It was founded by Mark Hanbury Beaufoy to replace a "ragged school" that had been started by the Beaufoy family in the late 1800s. A stone plaque on the outside of the Beaufoy Institute states that the principal stone was laid by Mildred Scott Beaufoy (the wife of Mark Hanbury Beaufoy). Mark himself and was instrumental in the creation of the charitable society now known as the Childrens Society.
The Beaufoy family had made a trade in gin, but changed course to produce the more healthful vinegar instead. The Beaufoys were philanthropists, and the Institute was begun with this noble aspiration to benefit others. Children who were too "ragged" in appearance to be admitted to a normal school were given a well-rounded education here.
Later, during the Second World War, the Institute was appropriated for women to manufacture munitions. Afterwards, it returned to educational use as a Technical Institute. Ownership eventually passed to Lambeth Council. Unfortunately, the Institute, being limited in size, became uneconomic to run as a school and was sold off by Lambeth Council. Diamond Way Buddhism successfully bid for it (the commercial developers Bellway bought the old playground, on which they have erected flats). By that time, the Institute had become quite run-down.
When the Beaufoy Institute officially became a Buddhist centre at the opening in April 2014, Erica Nadin-Snelling (née Beaufoy) gave a touching speech, mentioning that "the Institute must have given a sigh of relief when the Diamond Way came to her rescue!"