Diamond Way hosts Interfaith visit: Faiths Together In Lambeth
Faiths Together in Lambeth, a local interfaith organisation, stopped by last weekend for a tour and some tea on one of their interfaith walks. They had already been to the North Brixton Islamic Cultural Centre, the Scalabrini Centre, Holy Redeemer Church, our neighbours the Jamyang Buddhist Centre, and St Anselm Church, before visiting the London Diamond Way Buddhist centre. The group was led by Rev. Alan Gadd, and included four Diamond Way interfaith walkers, who, along with their thirty or so colleagues, were happy to get off their feet and enjoy a lovely bit of cake. Whilst in the Diamond Way centre, the interfaith group also enjoyed an exhibition of some traditional Tibetan Buddhist art. And the visit happened at the same time as the Open House and Ragged Schools Tour, part of the thames Festival. Phew – busy weekend!
On our UK blog, you'll find a description of the whole walk, as well as more pictures, in the article "Faiths Together in Lambeth: Interfaith Walk".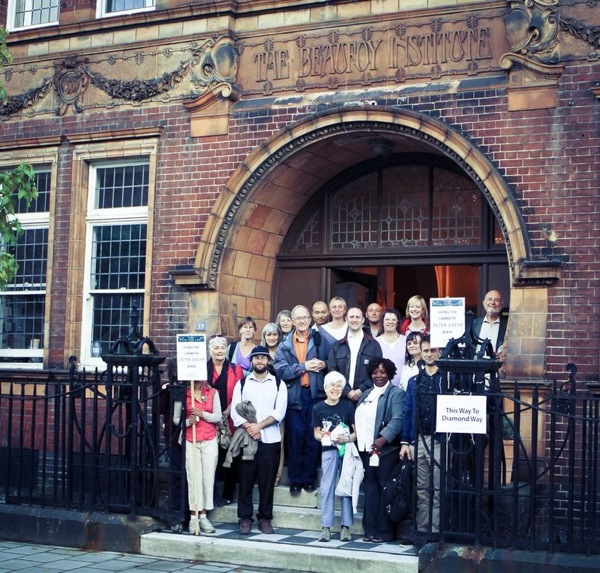 Related Posts