Fundraising with friends
Members of the London Diamond Way Buddhist centre are here at the Europe Center Summer Course in Germany to fundraise for our renovation project. And of course to meditate, and to have fun!
We're building up our information stand where we will explain to the course visitors what we're doing: renovating the roof of our century-old centre, creating a civilised space for people to live there, and completing the Great Hall, our magnificent meditation space.
For our fellow Buddhists who are planning on coming to the meditation course – you can find us in the Information part of the dining tent. See you!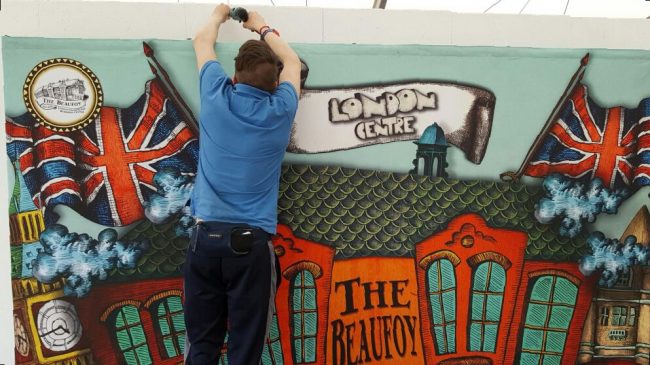 Related Posts
What happened this year: 2016
Make a wish!
Caracas Now!
Extreme public speaking
Britain (still) loves Europe